Meal preparation

Cooking for special occasions

Kitchen organization

Cleanup and kitchen maintenance

Grocery shopping

Menu customization
Meal preparation

Cooking for special occasions

Kitchen organization

Cleanup and kitchen maintenance

Grocery shopping

Menu customization
Delicious and nutritious meals are the cornerstone of a healthy and fulfilling lifestyle. At A1 Nursing Bureau, we provide skilled cooks who are passionate about food and dedicated to crafting gourmet dining experiences tailored to your tastes and dietary needs.
Our team of skilled cooks brings their culinary expertise and love for cooking to your home. We offer personalized cooking services that go beyond basic meal preparation, ensuring that each dish is a flavorful masterpiece designed to satisfy your palate and nourish your body.
At A1 Nursing Bureau, we take pride in our skilled cooks who bring their culinary expertise and passion for food to your home. With our personalized meal plans, diverse menu options, and focus on quality and nutrition, you can indulge in delicious and gourmet meals without the hassle of cooking.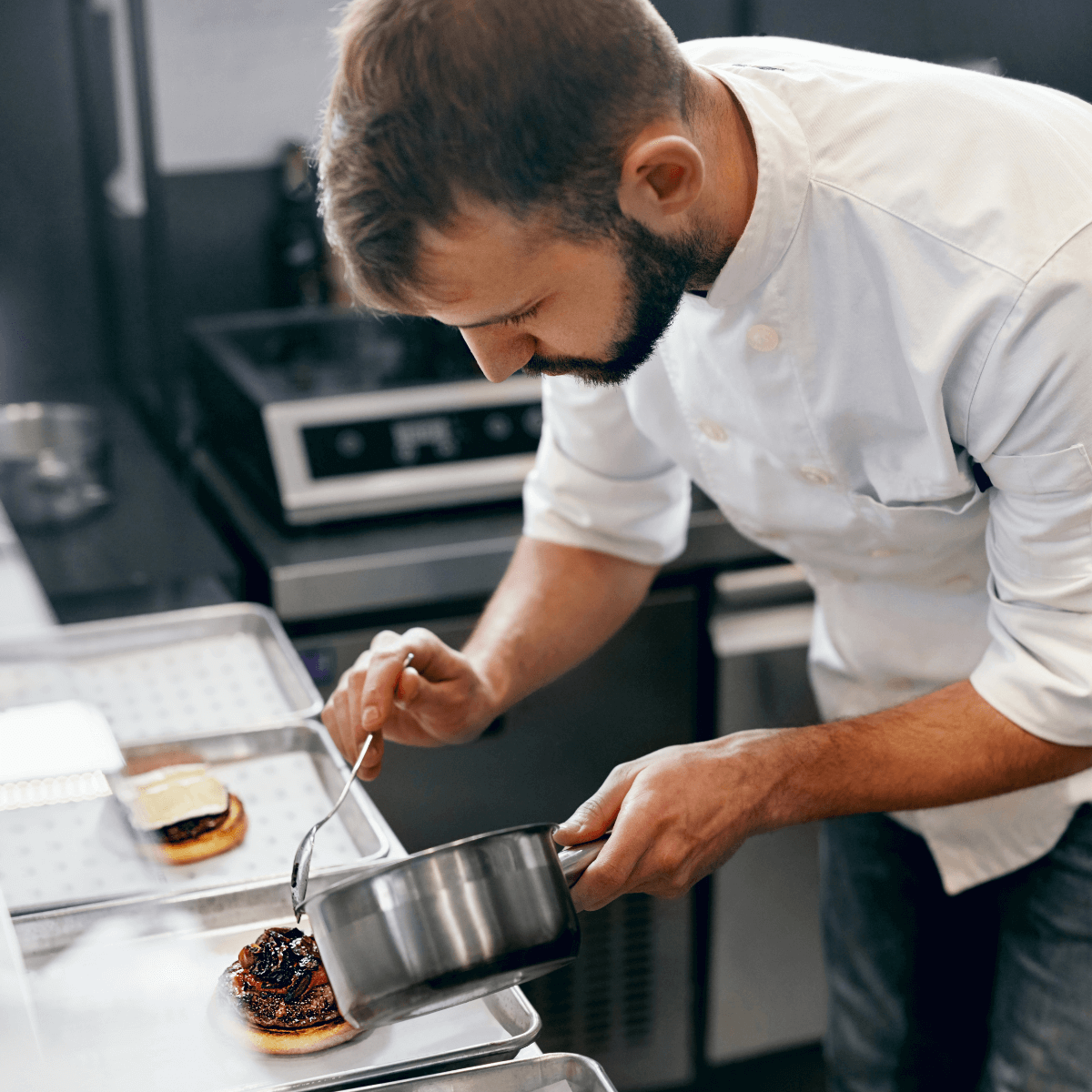 A1 Nursing Bureau understands that quality meals play a crucial role in maintaining overall health and well-being. That's why we offer professional cook services to provide delicious and nutritious meals for individuals and families.
Our team of skilled and experienced cooks at A1 Nursing Bureau are passionate about creating culinary delights that cater to your unique tastes and dietary preferences. They possess extensive knowledge of diverse cuisines and culinary techniques to deliver meals that are not only satisfying but also nutritionally balanced.
When you choose A1 Nursing Bureau for cook services, you can expect a personalized culinary experience. Our cooks work closely with you to understand your dietary requirements, allergies, and preferences to create menus that suit your specific needs. They can accommodate special diets, such as vegetarian, vegan, gluten-free, or low-sodium options, ensuring that every meal is tailored to your individual requirements.
Hiring a cook service saves you time and effort in meal planning, grocery shopping, and meal preparation. It allows you to enjoy delicious and healthy meals customized to your dietary preferences without the stress of cooking and cleaning up.
Yes, we offer menu customization options. You can choose from a variety of cuisines and dishes based on your preferences. We want to ensure that you are satisfied with the meals we prepare for you.
Absolutely! Our cooks not only prepare the meals but also take care of the cleanup process. They will ensure your kitchen is left spotless, allowing you to relax and enjoy your meal without any worries.
Indulge in delicious and nutritious meals. Call now to enjoy the expertise of our skilled cooks and experience gourmet dining at home.